What Is Digital Shelf Analytics?
Digital shelf analytics (DSA) is a forward-thinking software solution alternative to the manual compilation of retail data for brands, manufacturers and consumer packaged goods (CPG) companies.
Individuals can view real-time data using sophisticated software as their source. This software scours the web to pull performance metrics from a range of digital retailers platforms. These platforms include any type of e-retailer — including online marketplaces such as Amazon and retailer digital commerce sites such as Tesco, Walmart or Zooplus.
The result? Individuals can see a constant stream of information about their online product and category performance without having to look for it.
Viewing data in this way is a natural progression for many brands that now sell products across a variety of online retailers and channels. As brands increase their online presence and react to the changing consumer purchase patterns caused by the COVID19 pandemic, many are starting to realise that manually collating data to analyse and assess performance on the digital shelf is no longer viable.
The digital shelf is much vaster in scale. Online retailers have a bigger product catalogue, potentially more competitors to monitor and a faster-moving landscape as a result of the current boom in eCommerce adoption.
However, the important factors that enabled brands to win in the physical stores absolutely exist in the online landscape.
What brands need is the skills and knowledge to apply the right tactics to get the results. Rather than working with select retailers, many successful brands now distribute products to a wide variety of digital commerce spaces including third-party marketplaces. This more complex digital shelf requires automation, giving insight into search rankings, pricing comparisons, product availability, promotions and rating and review information instantly.
After all, you can't physically send someone into these digital stores such as a secret shopper, meaning you need data and retailer insights that gives you a complete and accurate picture.
DSA helps multiple people and core eCommerce functions across an organisation — including brand managers, category managers, account managers and shopper marketing managers — to make actionable decisions.
The benefit of having a centralised Digital Shelf service means all key stakeholders in the business can get access to one source of information, avoiding and reducing data handling errors and delays due to slow manual processes. A digital shelf service for today's market is seen as critical for brands to deepen the ties between departments that now need to work together to unlock growth online.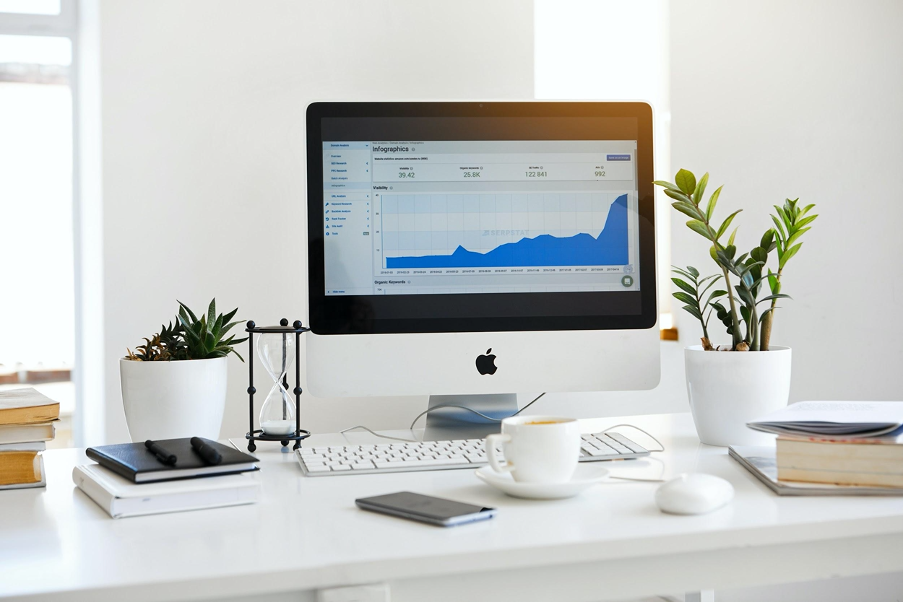 Internally gathering data manually is a thing of the past. For many brands who have the ambition to grow category performance in e-commerce digital shelf analytics has become a key tool.
Why Is Digital Shelf Analytics So Important?
Unsurprisingly, DSA's biggest benefit is the time saved manually compiling data. Where it was once commonplace to gather data and compile it in a spreadsheet, many brands now see this as inefficient — preferring to spend this time on other, more important activities like taking action based on informative data.
As the compilation of manual data becomes too time-consuming, resource-heavy and slow, top-tier brands with an expanding digital shelf may find it impossible to work without a DSA provider.
For these brands, DSA is a scalable option that supports fast growth and expansion.
However, there is more than one benefit of switching to a Digital Shelf Analytics provider.
The second benefit of DSA is the ability to improve analytical accuracy and, ultimately, your understanding of your online performance in categories across the digital shelf.
Automated data is void of human error, and it is constantly updating, providing you with a real-time snapshot of where your products sit in comparison to competitors'. The fluidity of this data makes it easier to spot trends, survey price changes and make data-driven decisions. Rather than focusing on a static document, DSA presents an ever-changing flow of accurate information that better suits the fast-paced nature of digital commerce.
This improvement in analytical accuracy also serves to increase the accuracy of product content. DSA acts as a highly effective mechanism to audit and measure products ensuring your product range is uniform across all digital channels and meets set standards.
Getting your digital shelf product content correct drives higher conversion rates and gives you better product discoverability, such as ensuring your product shows up in search results. This hints at the third benefit of DSA: being able to better serve your digital customers.
Unlike customers in physical retail stores, digital shoppers are accustomed to being able to access lots of information throughout their buyer journey. They may consider several things when weighing up the prospect of one product against another — including rating scores, review content, product imagery, product descriptions, promotions and pricing. In the digital space, customers don't have to trawl from store to store to collect this information, they can view it with a click. For this reason, they're quick to get frustrated with missing data or inconsistent messaging across different channels.
Accurate product content is the key to building digital shopper trust, and it is often the thing that moves the needle, giving you a sale, as opposed to your competitors.
Digital shoppers expect predictability when it comes to your product. They're looking for things like identical specifications across different sites and a consensus when it comes to shopper feedback. Any inconsistency can cause shoppers to question the information they've previously read about your brand, effectively taking their buyer's journey back to square one.
Digital Shelf Analytics helps you to track these inconsistencies, flagging them at the earliest opportunity. This can help your brand to remain compliant, and — in a wider sense — it improves your digital image, acting as a great way to optimise your digital shelf.
Digital shelf analytics also has a cross-functional role to play in serving your physical customers. When it comes to New Product Launches (NPD) digital channels can be more effective in providing early indicators on product success or market fit. Customer ratings and reviews help your brand, sales and commercial teams act fast and make adjustments to deliver better product offerings and purchase experiences.
Lastly, DSA empowers you to track digital performance with fully visualised category data insights. Information that would once be missed (or only available through purchase) in the manual process is now accessible at all times. These intricate insights work to give you a better picture of your entire digital shelf and how it's performing. The right digital shelf provider will give you a full category view, ensuring you see not just your products but all that reside in your category across each retailer.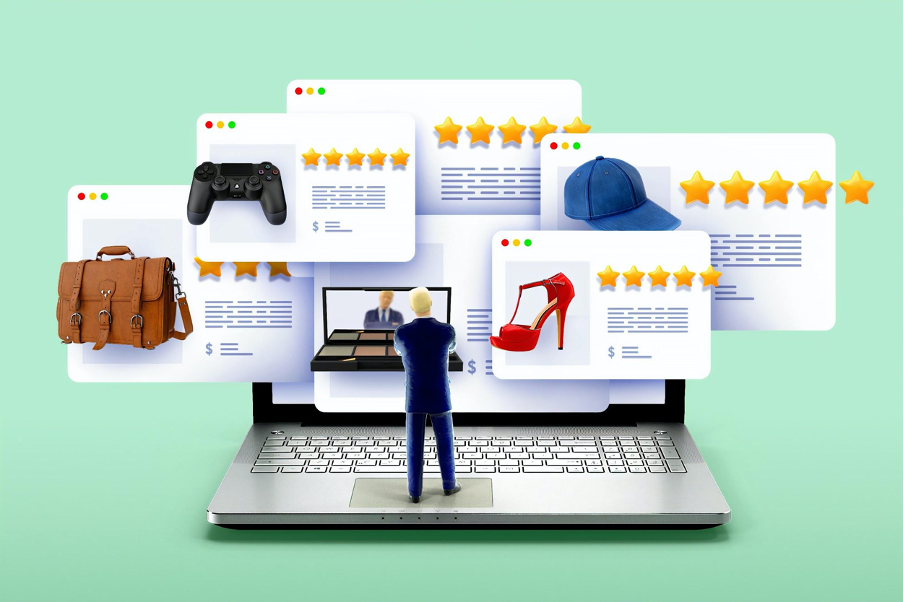 Seeing the complete category story  enables teams with far more effective decision making through a more informed data set.
What Types of Data Does Digital Shelf Analytics Provide?
DSA applications are industry-leading because of the variety of data they can monitor.
Data falls under six broad categories:
● Ratings and reviews
● Sales data
● Search data
● Pricing data
● Product data
● Promotional data
Within this, DSA platforms can show category-specific insights — like total category sales —
that are otherwise impossible to manually retrieve. This makes DSA great for gaining competitive insights, giving you intelligence on your direct category competitors.
Each type of data provides actionable insights for brands to use to their advantage.
Ratings and Reviews
Ratings and reviews help new product ideation, and they allow you to improve upon existing products. You can analyse brand feedback to improve a shopper's perception of your brand, and you can also review a competitor's shopper feedback to spot opportunities where you can fulfill a demand that isn't already being met. Aggregation of feedback data helps spot potential commercial issues in your product ranges.
Product Data
Product data refines shopper perception, ensuring that a buyer is satisfied with the information that they find during the research stage. Product data spans from basic things, such as having uniform product titles, to advanced rich media, like 360 videos. For more advanced platforms, product data will also show product availability so you can expertly manage supply.
Sales Data
Sales data helps you to identify trends, especially over different retailers' platforms where factors exclusive to the retailer may influence shopper behaviour. Since digital sales data has maximum accuracy, it will also allow you to monitor your sales share down to the week, day or hour. This helps you to plan range mix and premiumisation tactics to drive revenue gains.
Promotional Data
Promotion is linked closely to price, but DSA allows you to monitor this separately. Keeping up to date with percentage discounts helps you to stay competitive even across multiple platforms and geographies. Promotional data might be monitored more closely during a seasonal period or holiday to ensure you can match your closest competitors when it comes to lucrative events such as Black Friday or Back to School. Understanding promotional activity in your category also helps identify availability challenges for you or your competitor. Did they run a promotion that found them out of stock? Did that competitor promotion ultimately benefit your sales (or vice versa)?
Search Data
Search data –– sometimes known as product visibility or search performance –– ensures that your optimised product is shown. You'll see information about ranking both in terms of sponsored product positions and organic product positions, allowing you to make an informed decision about which retailer promotions are necessary. Ranking can help to contextualise other data such as your sales figures, explaining why you might have seen a dip in revenue if your position for a given search term is falling. Understanding how each of your retailers rank products is key to unlocking visibility to your customer, ensure taxonomy listings are accurate and you appear in named search terms your shoppers use.
Although each category produces a different insight and benefit, they all work together to allow you to perform digital shelf optimisation. DSA is technical, but it's not hard to use. A good Digital Shelf Analytics platform is easy to use and puts the focus on your growth.
How to Use Digital Shelf Analytics
Some DSA software systems can overwhelm those used to manually compiling small sets of data, but with e.fundamentals, you get intuitive data visualised around your role and you'll get the support of our customer success team.
We'll help you to get the clear actions needed to make the best decisions to meet your commercial goals. With e.fundamentals, data is configured around your needs. We take the complex data sets and data gathering away from you so there are no barriers to focusing on performance.
The first step is to compile data for all channels, making sure every retailer you work with is captured. This tailors the data you receive to your commercial needs and removes any "blind spots". Most DSA systems support all major online retailers and marketplaces, meaning you'll finally be able to view all of your online activity in one dashboard.
Once you're successfully automating data, you'll need to decide which metrics are most important in helping you to achieve your commercial goals. Different teams may be in charge of different data sets — such as a shopper review sub-team or an innovation team — or you may have a specific metric to focus on for the quarter. Either way, setting specific goals allows you to zoom in on what's important and use the incoming information to your advantage. This is the process of selecting certain insights to watch so that your analysis can be streamlined and made more effective. e.fundamentals offers levels of control and flexibility so you can ensure key team members see the data and insights that are relevant to them.
When moving across to a digital analytics system, the sheer amount of data available can be overwhelming. Not simplifying your approach –– or not having an approach when it comes to analysis –– is where most people fail. Teams must discuss how they'll use these newfound insights, and not feel bombarded by them. Technology and large sets of data won't deliver effective results, having the correct digital shelf strategy and ways of working will ensure effective execution that caters for performance growth.
No matter which metrics you choose to measure, you'll need to keep a close eye on competitive data. Being able to monitor competitors is largely what motivated the rise of DSA when the practice of "secret shoppers" was no longer feasible. That being said, you'll need to constantly compare internal performance with that of your competitors. Filtering data and producing automated reports within DSA software helps with this process. A provider that can help you ingest data so that it caters to your internal teams' needs is critical, something e.fundamentals has experience in doing for many global clients.
Lastly, you'll need to do some groundwork to make sure DSA is an effective tool. Investing in DSA software doesn't guarantee digital shelf success –– although it makes it easier. Instead, you'll need to learn how to make use of DSA just as you would manual data sets. This means putting together effective ways of working so you and your team can respond to insights. The e.fundamentals approach is to engage the wider business and deliver the training and frameworks needed to support your e-commerce strategy inside and outside of the tool.
What happens when your competitor's promotional data is stronger than your own? How do you tackle discrepancies in product content? What do you do about slipping ratings and reviews?
If you learn how to integrate DSA into your existing workflow, you'll quickly start seeing progress. The time spent gathering data can be better spent responding to it, taking a profit-focused action and learning more from your customers.
Move away from manual data distribution. Book a demo with e.fundamentals –– a digital shelf analytics growth specialist and start providing accurate, fully visualised category data insights to your teams today.